Hey there! My name is Sandy, and I've been an animal lover my entire life. I think animals are one of God's greatest creations!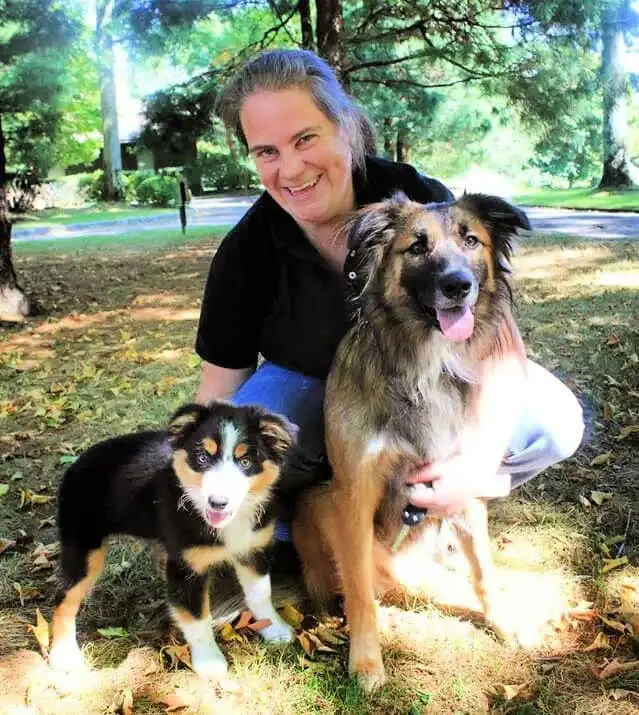 After spending most of my childhood on a small farm in MA where we had all kinds of household pets and farm animals, I went on to earn a degree in Applied Animal Sciences at the University of NH. I studied anatomy and physiology, small animal husbandry, dog grooming, equine management, dairy and livestock farming, animal reproduction, genetics, nutrition, and more.
After graduating from college, I managed to land a "horse girl's dream job" at a well-known show horse stable in CT as a show groom on the "A" level show circuit. 
For years, I worked as a show horse groom or managing show horse facilities in CT, MD, VA, and FL. In 2004, the horse facility I was working at got sold to developers and turned into a multi-million-dollar home. The farm's sale and sudden turn of events inspired me to start my own pet sitting business caring for other people's farm animals and beloved pets. 
My many years of working in the show horse world provided me with a built-in list of clientele for my newly established pet business, as most horse-people tend to have other animals, like dogs, cats, and other small pets, in their lives too. 
"I am not an expert, but I do have a zoo at my house." 

—Sandy Hogan
Somewhere along the way, I've managed to acquire a house full of critters who make my life full of love and joy…and a whole lotta work! 
Throughout my life, I have owned or cared for lots of different kinds of animals. So my hope for this blog is to be a place of information, real hands-on knowledge, and advice for all your animal and pet care needs.
20+ animals that currently call my house home:
Dogs
Cats
Rabbits
Ferrets
Chinchillas
Sugar Gliders
Rats
Parrot
Goldfish
Snakes
Bearded Dragon
Leopard Geckos
Tarantulas
And with every animal that finds its way into my home (and heart), a stack of books dedicated to that particular critter usually soon follows so I can learn all there is about caring for my new pet. 
While I don't consider myself an 'expert,' per se, I do my best to learn all there is to know about the animals in my home and my life so that I can provide the best possible care for them.